Spa Splendor Meets A Sonoma Setting
Treatment hours | 8:00 am - 8:00 pm

Reservations | 8:00 am - 7:00 pm
Gracious service and exclusive treatments utilizing produce harvested on-site are the cornerstones of the Spa at Farmhouse by Francis & Alexander. Conceived as a natural extension to Sonoma farm-inspired experience, our farm-to-table spa menu sparkles with Spring Forest Honey and heirloom cider apples from our own home ranch, along with herbs grown in the Farmhouse Inn kitchen garden.
A true partnership between the inn and Francis & Alexander, the Spa at Farmhouse is a labor of love for Peggy Francis and Loma Alexander, who have consulted, operated, and helped design some of the world's most prestigious spas, including The Spa at Auberge du Soleil, Solage in Calistoga, and The Spa at Palmetto Bluff. Here, their passion is evident in details large and small. Please call 707-887-3300 Ext. 223 to schedule your bliss.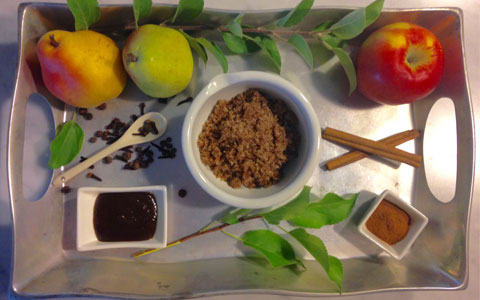 Fall Special
For the Fall Season, we are featuring our Apple, Pear, & Spice Scrub, Rub, & Shrub handcrafted treatment. Apples and Pears both possess anti-aging qualities. Pears have both a humectant and enzymatic exfoliation quality that help healthy cell turnover and skin hydration. Apples also contain B vitamins proven to combat skin irritation. Don't forget the scrubs are edible and a fun treat to try!
Apple of the Eye Seasonal treatment add-on: Sonoma County is known for its apples and this season the Spa offers an estate made eye compress for every treatment. Grated apples are soaked in an infusion of stepped chamomile petals and refrigerated. The cool "Apple of the Eye" compress will soothe and reduce puffiness, or dry eyes. Apples also contain pectin which aids in anti-oxidation that helps with dark circles. The chamomile tea is soothing to the eyes and can reduce redness.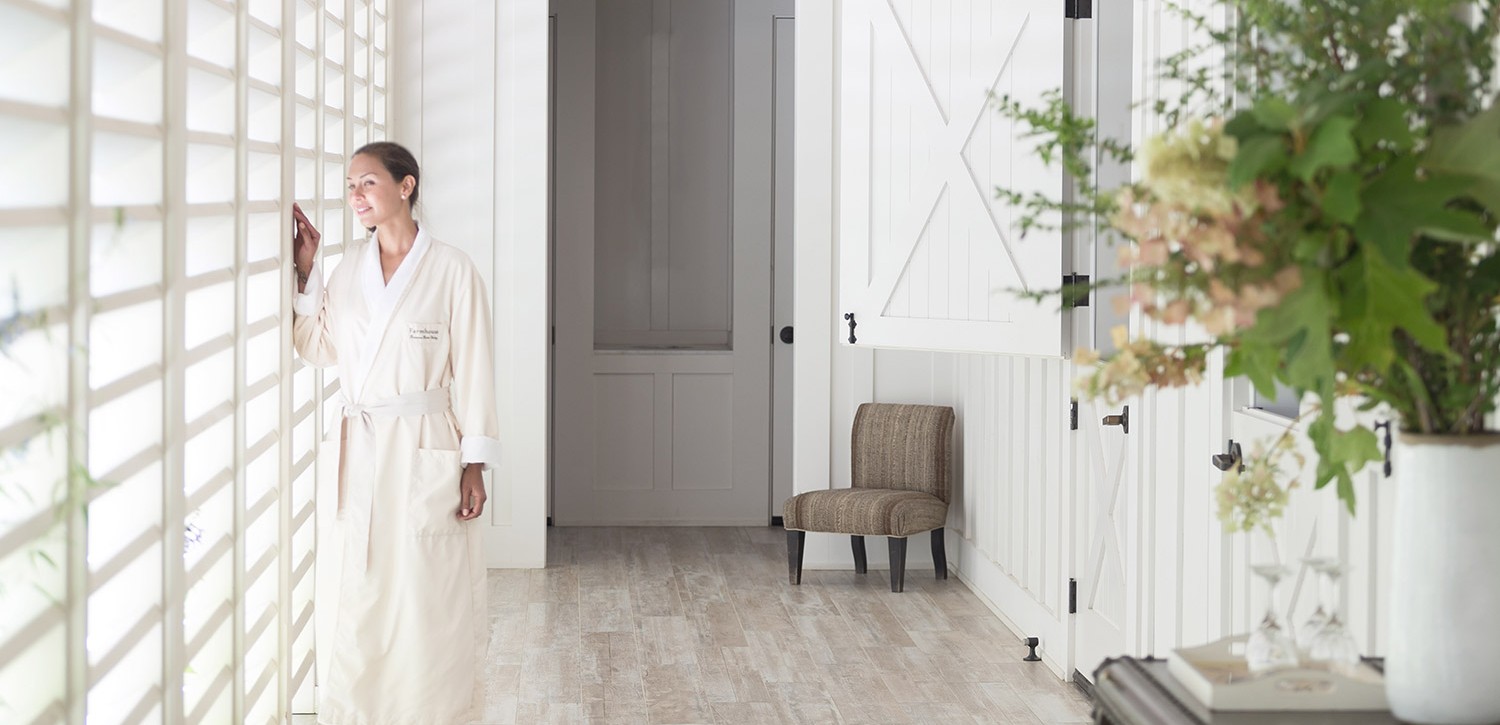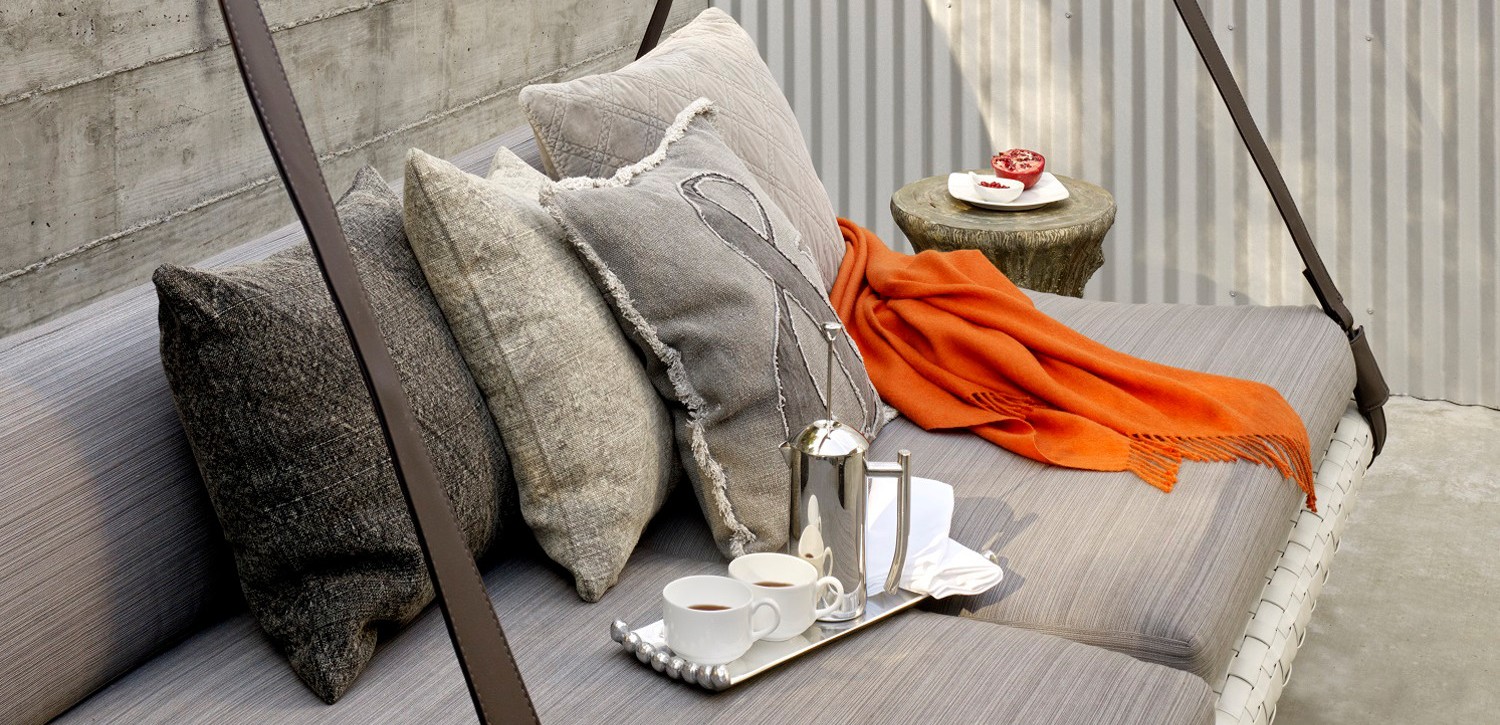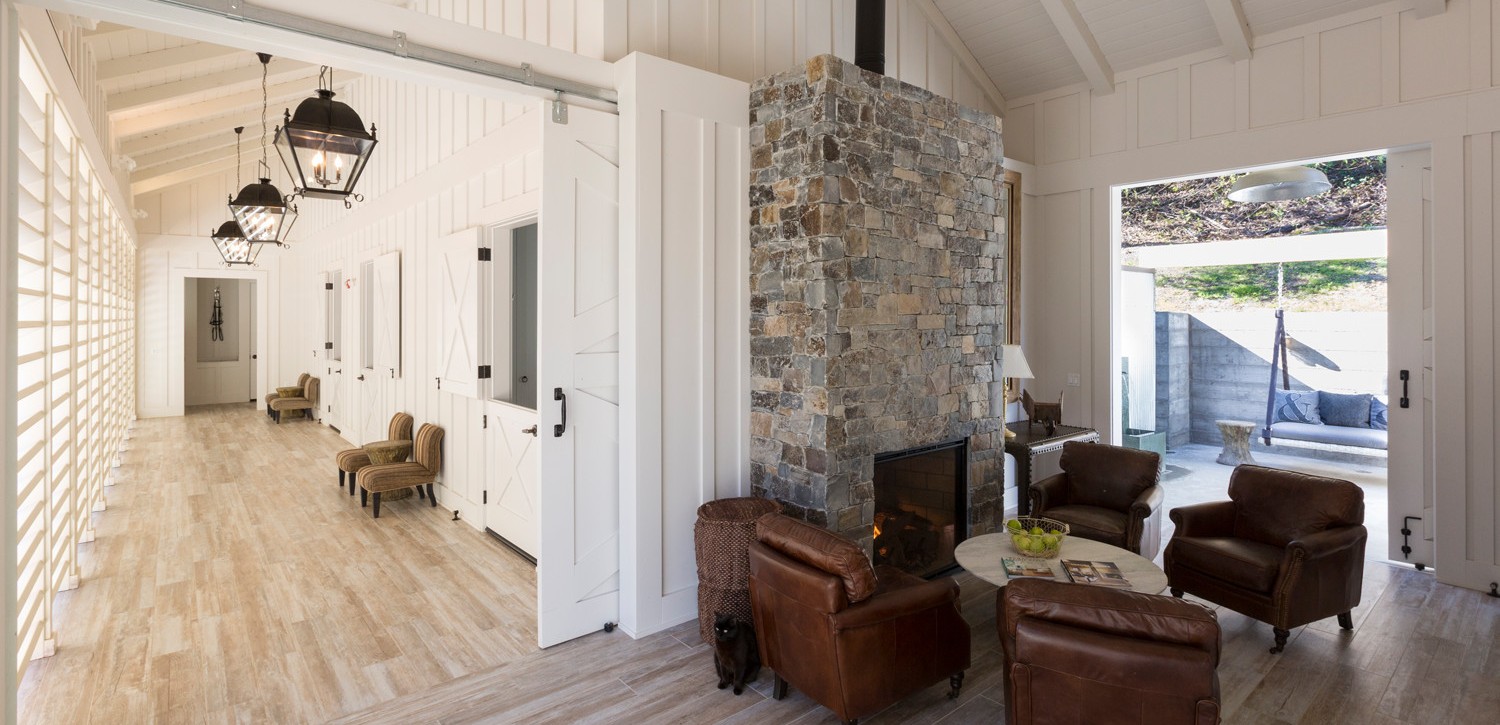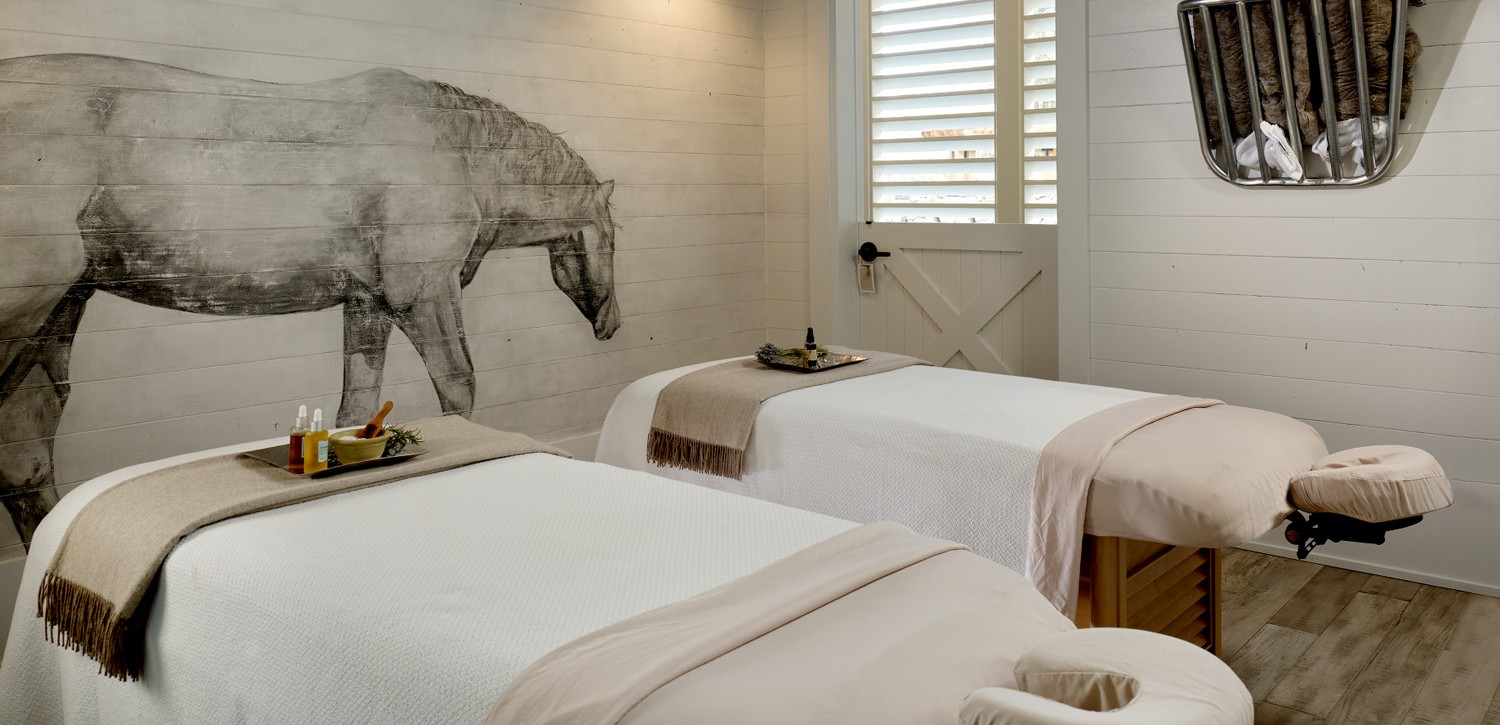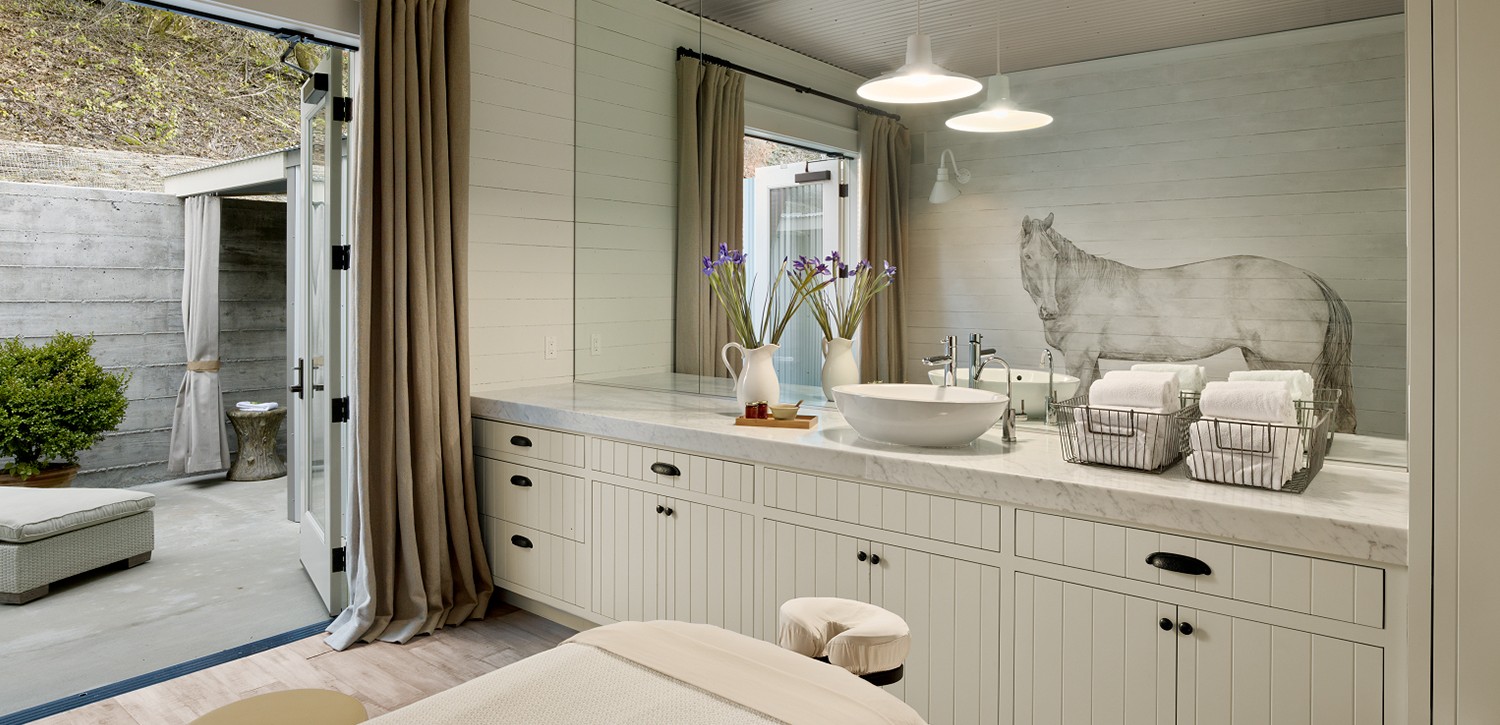 Spa at Farmhouse by Francis & Alexander Services:
Apothecary Selections
The Personal Apothecary
Our signature spa experience will allow you and your spa alchemist to create a customized spa treatment of your dreams, on the spot. Using a state-of-the-art app and guidance from your alchemist, you will be intuitively guided in blending your unique therapeutic treatment oils. Personalized blends for home care are available at the Spa Boutique.

Massage 75/90/120 minutes | $220/ $255/$340
Scrub + Massage 90/120 minutes | $265/$350
Wrap + Massage 90/120 minutes | $265/$350
Scrub +Wrap + Massage 150 minutes | $455
Massage & Bodywork
The Farmhouse Massage 60/90/120 minutes | $170/$250/$335
This Farmhouse Inn favorite is a firm and nurturing massage using unscented potions that nourish your skin.
Mother-To-Be Massage 60/90 minutes | $170/$250
This treatment is appropriate for all stages of pregnancy. The utmost care is given to your comfort level by using professional body-support cushions and pillows. A soothing blend of oils replenishes your skin and soothes your soul as your therapist targets the areas of tension most common during pregnancy.
Extremity Massage 60 minutes | $170
Your head, neck, shoulders, hands and feet are soothed and cared for, while you rest soundly and comfortably on the table.
Massage Medley (Joe's Pick) 90/120 minutes | $260/$345
The best of all possible massage worlds! A masterful blend of healing hands, warm gliding stones and aromatic hot herbal towel infusion makes this medley the ultimate path to bliss.
Warming Ginger Honey Massage 60/90 minutes | $170/$260
Relax as the healing properties of ginger and honey seduce the senses, revitalize your skin and enhance your immune system. A complexion-brightening bee propolis back mask and a honey and glycerin mini-facial are both included within the 90 minute session.
Herbal Compress with Aromatic Oil Massage 90/120 minutes | $270/$350
Tightly bound compresses filled with a special blend of herbs are gently steamed, then used to soothe the nervous system and assist the body in reaching a deep state of relaxation. Anti-inflammatory properties in the herbs help relieve sore and tight muscles as well as inflamed joints. This massage is beneficial for those wanting to detoxify, soothe, and invigorate.
Farmhouse Inn Signatures
Catherine's Favorite 90/120 minutes | $270/$350
This head-to-toe experience is a favorite at some of the most prestigious spas in the world and one of our owner's favorites. A lavender-orange hair and scalp treatment invigorates the scalp and moisturizes the hair. A lavender tangerine body butter massage and lemon verbena foot scrub treatment are masterfully woven together to create a flowing experience, leaving you happy head to toe.
Body Melt 90 minutes | $270
In days past, farmers used alfalfa hay to help extract lactic acid from sore muscles. Today, at Farmhouse, you are nestled into a large warmed moist body pillow filled with muscle healing herbs, alfalfa, lavender and chamomile. The herbs assist in detoxifying the body, calming the mind and relaxing the muscles while transporting you into a deep rest. You will enjoy a full body massage using our handcrafted herbal "Muscle Melt Balm"
Scrub, Rub and Shrub 90 minutes | $260
Our spa apothecarist, Tamara, and our estate chef Neil team up to create a synergistic farm-to-body scrub and healthful shrub to drink, using edible ingredients from the Farmhouse kitchen garden and local purveyors. Your therapist will offer you the option to blend your seasonal scrub ingredients by hand or watch as they craft for you. Enjoy a full body exfoliation and massage as you toast to your health with a refreshing shrub. Ask about our current seasonal offering!
Couple's Massage 60/90/120 minutes | $170/$250/$335 per person
Enjoy side-by-side massages of your choice in our spacious couple's room.
Couple's DIY Scrub, Soak + Massage 90/120 minutes | $265/$350 per person
On the private couple's room patio the fun begins scrubbing each other in the shower with special mitts before jumping into the tub to enjoy our Apothecarist's handcrafted bath bomb. Watch it fizz and foam releasing an intoxicating blend of sandalwood, orange and a sweet kiss of cinnamon in a cozy. Continue the romance with side by side massage using a sensual blend of vanilla and blood orange essential oils.
Skin Care
Deep Rest Face and Foot Refresher 60 minutes | $190
Erase fatigue with a Farmhouse Inn Spa antidote to the stress of travel. A mini (but mighty) facial offers exfoliation and a hydrating gel mask for face and feet. Feet are cocooned in warm booties after a hydrating mask is applied. A micro-current eye lift and Biotic Nap, which simulates 4 hours of sleep in 30 minutes, leave you refreshed and ready for Wine Country.
Smooth and Lift 60/90 minutes | $225/ $330
This facial begins with a botanical rich resurfacer that prepares the skin to receive hydrating serums rich in nutrients, peptides and stem cells. The latest in micro-current technology is then used to lift and tone your skin. During your facial enjoy the benefits of the Biotic Nap, which simulates 4 hours of sleep in 30 minutes.
Vitamin C Infusion 60/90 minutes | $195/ $290
Improve skin color and texture with this nurturing and complex combination of vitamins. The facial begins with a double cleanse, followed by a firming enzyme mask to lift the skin, reduce inflammation and gently exfoliate rough, textured skin. A Vitamin C Infusion mask gently brightens and energizes as it promotes collagen and elastin. A layered cocktail of nourishing serums and creams completes the service.
Delicate (for sensitive skin and oncological care) 60/90 minutes | $195/ $290
Gentle yet highly effective this facial helps to reduce redness and inflammation, leaving the skin hydrated, smooth and soft. Aloe and jojoba beads are used to exfoliate the skin without compromising the barrier. Serums and a hydrating mask leave the skin ready to receive a stem cell rebuilding complex and finishing moisturizer.
Power Peptide 60/90 minutes | $195/ $290
Powerful peptides are used to address concerns related to aging by relaxing the appearance of fine lines and wrinkles while plumping and firming the skin. After a pumpkin peel and a firming enzyme mask, serums and creams are applied to help re-energize and strengthen tired skin while improving skin thickness and hydration.
Time for Two
Playful Passion (for In-house guests only) 60/90 minutes | $185/$265 per person
Playtime begins with exfoliating each other with a special scrub in your own private steam room. Following the steamy session, you will head to the spa to receive a side-by-side lover's massage. Once back in your private room, luxuriate together in a sensually-scented, skin softening bubble bath. Complete the evening with a game designed to inflame your passion for one another.
A Roll in the Hay (weather permitting) 2 hours | $375 per person
Begin with a couple's spicy mocha scrub to smooth the skin and wake up the senses. After an outdoor rinse, cozy up next to each other on a heated, private back porch lounge and nestle into a wrap under a warm body pillow filled with aromatic herbs and sweet alfalfa. A side of seasonal treats from our estate kitchen and wine is yours to share with one another as you rest cozy and content. Once your bodies have melted, sip on aphrodisiac elixirs and enjoy side-by-side massages with our sensual blend of oils. (Alternative beverage selections are available if wine is not preferred.)
The Apothecary Romanced 105/120 minutes | $310/$355 per person
Choose a special date or a desired result, and we will create a concoction of essential oils created specifically for the two of you at our apothecary cart. These essential oils are then infused into salts for an outdoor couples soak and placed in oils for the massage that follows.
Full Bounty
Best of Show 150 minutes | $465
Catherine's Favorite + Facial + Biotic Nap + Reflexology
Our most popular combination for the perfect spa Farmhouse Inn Spa experience is the Catherine's Favorite, which includes massage, scalp and feet, followed by a facial of your choice. Top it all off with a Biotic Nap and foot reflexology.
The Ultimate Lift and Renew 120 minutes | $365
Farmhouse Massage + Facial + Biotic Nap
After a massage of your choice, enjoy a Smooth and Lift facial. A deeply relaxing Biotic nap, which simulates 4 hours of sleep in 30 minutes, and foot reflexology completes your renewal.
Cream of the Crop 180 minutes | $545
Scrub + Wrap + Scalp & Hair + Massage + Facial
After a house-made farm-to-body scrub and rinse, your skin will drink in our nutrient rich botanical body balm during a full body massage and wrap. While cocooned in the balms, receive a lavender and orange scalp treatment complete with restorative shea butter hair oil. A personalized facial for your skin type will leave you cleansed, hydrated and refreshed tip to toe.
Become A Farmhouse Friend